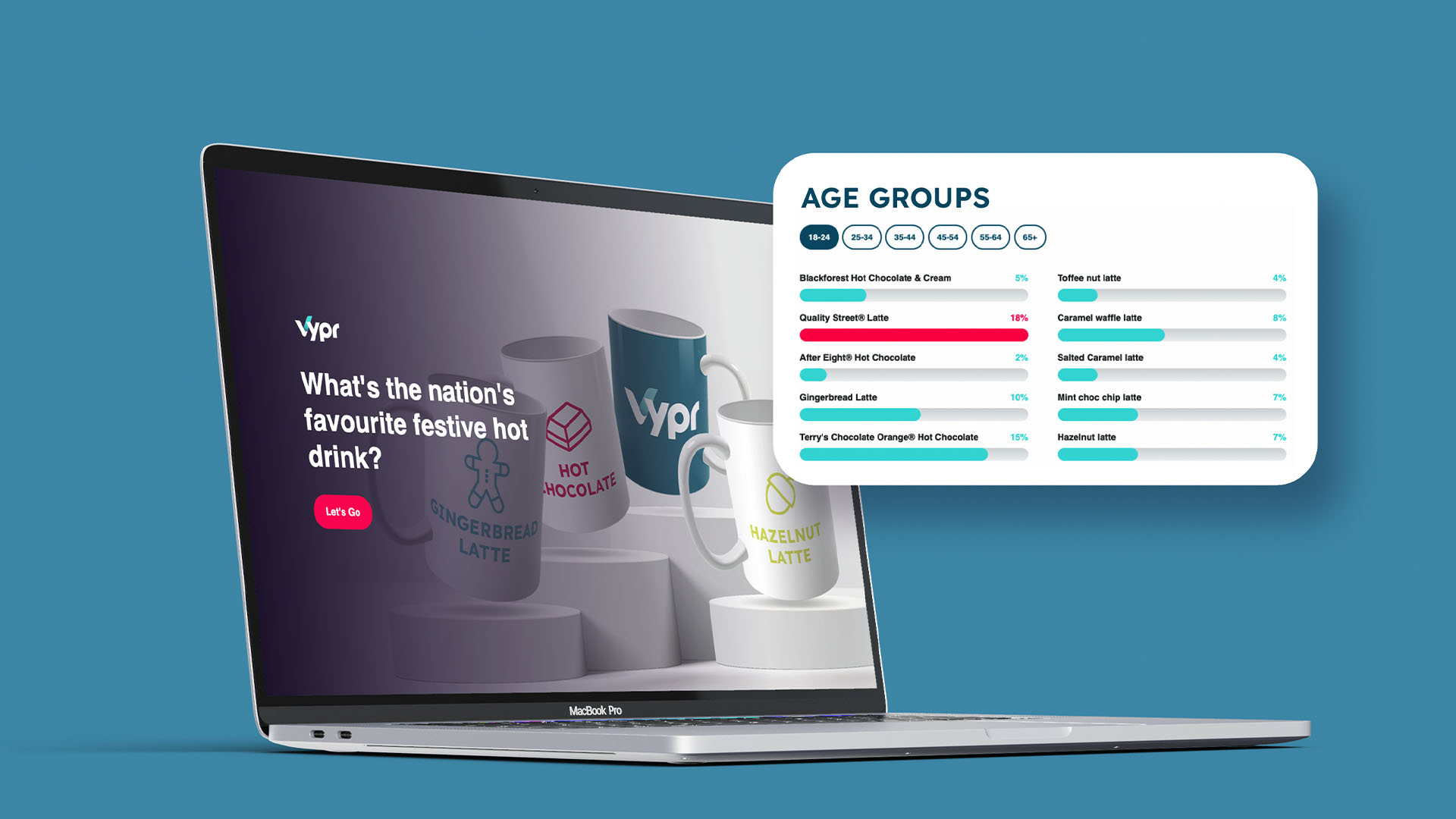 The nation's favourite festive hot drink…
Dec 03, 2021
The festive season is upon us once again, and the team at Vypr have set out to discover the nation's favourite festive hot drink.
The results are in…
I worked with the Vypr marketing & sales teams to produce an interactive Christmas landing page that allows viewers to dive into the results, discovering how key demographics such as age groups, genders, coffee shops, etc voted, before revealing the eventual winner.
Rob Kenny, Vypr's Head of Marketing provided some concise yet clear feedback; "This is amazing!!!!!".
To view the full experience check out Vypr's LinkedIn posts for the link.