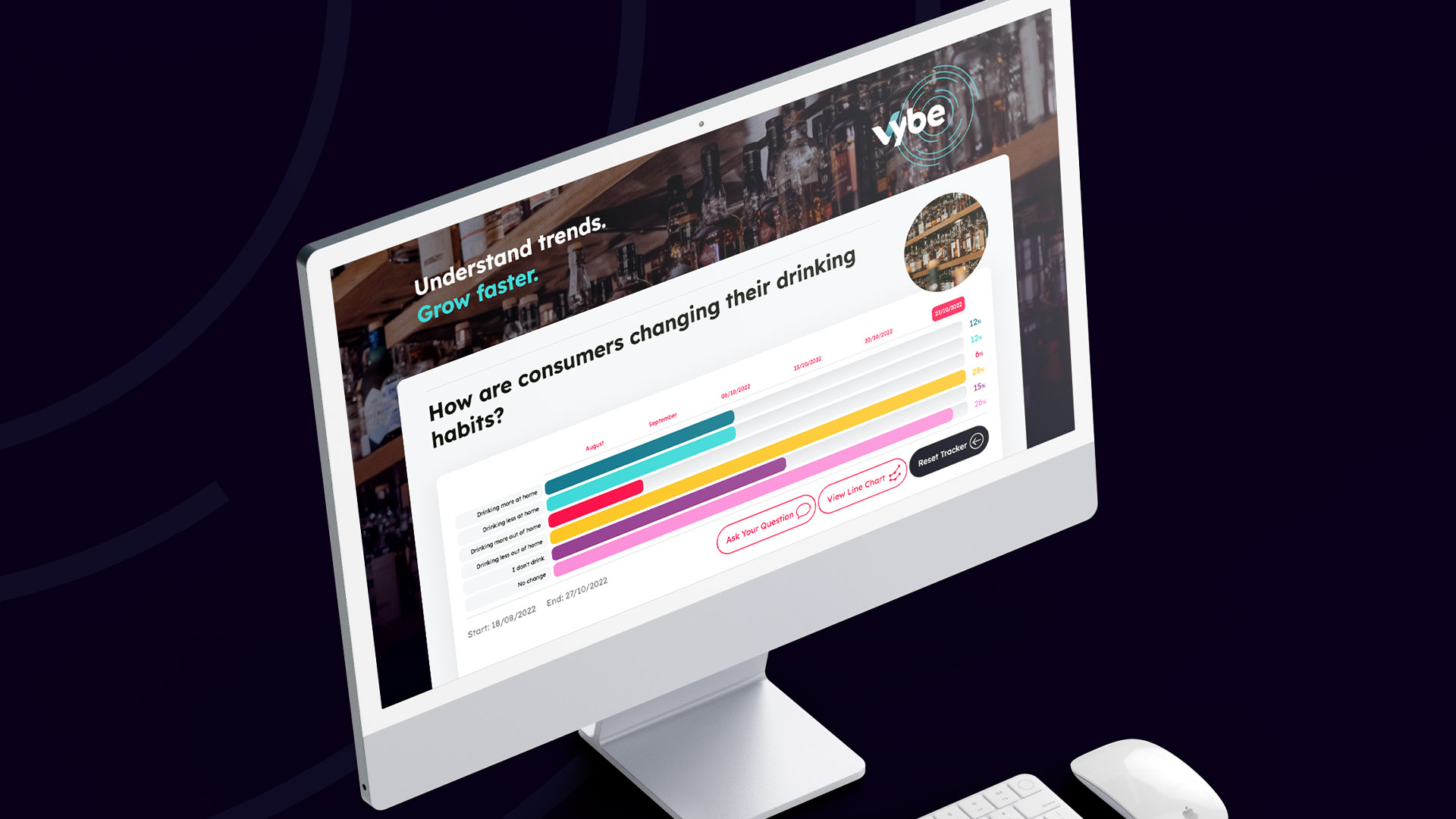 Launching the Vybe Tracker
Nov 02, 2022
The Vybe Tracker is a innovative new website that visualises consumer trends and changes in consumer behaviour over time.
Vypr collaborated with Peter Hinton Design who designed and developed the custom tracking system that clearly and effectively identifies the change-over-time in consumer sentiment across a wide-range of categories including food & drink, spending habits, travel, and fashion.
One of the major topics at the time of the Vybe Tracker launch is the cost of living crisis. As such, the first trends shown include "How are consumers changing grocery shopping habits?" and "How are consumers changing their spending habits?" to help companies understand how their target audiences are reacting to real-world events.
The data, gathered from Vypr's consumer intelligence platform, is shown in two clear ways. Firstly an animated 'bar chart race' provides an engaging visual that tracks the data in order. Secondly a line chart can be accessed to view a traditional graph and dive deeper into the metrics.
One of the key deliverables was an easy-to-use content management system that enables the team at Vype to update existing trends and add new trends quickly and easily.
The initial launch is just the start. Vypr have a clear strategic vision for the Vybe platform and I very much look forward to working the continually improve and expand the platform.
Rob Kenny, Head of Marketing at Vypershared some kind words about the project:
"Vypr gathers up-to-date consumer insights via it's thriving community. The Vybe Tracker is the latest tool designed to display the vast amount of this consumer insight data in an understandable and engaging visual form.
We were, once again, excited to trust Peter Hinton Design with the design, development, and CMS integration of the Vybe Ttacker.
From the early idea-generation phase through the project launch Peter helped bring the vision to life. The result is an indispensable resource for our clients to gauge consumer sentiment and ensure their products remain at the forefront of their respective markets."
To check out the existing animations and trend analysis visit the Vybe Tracker.