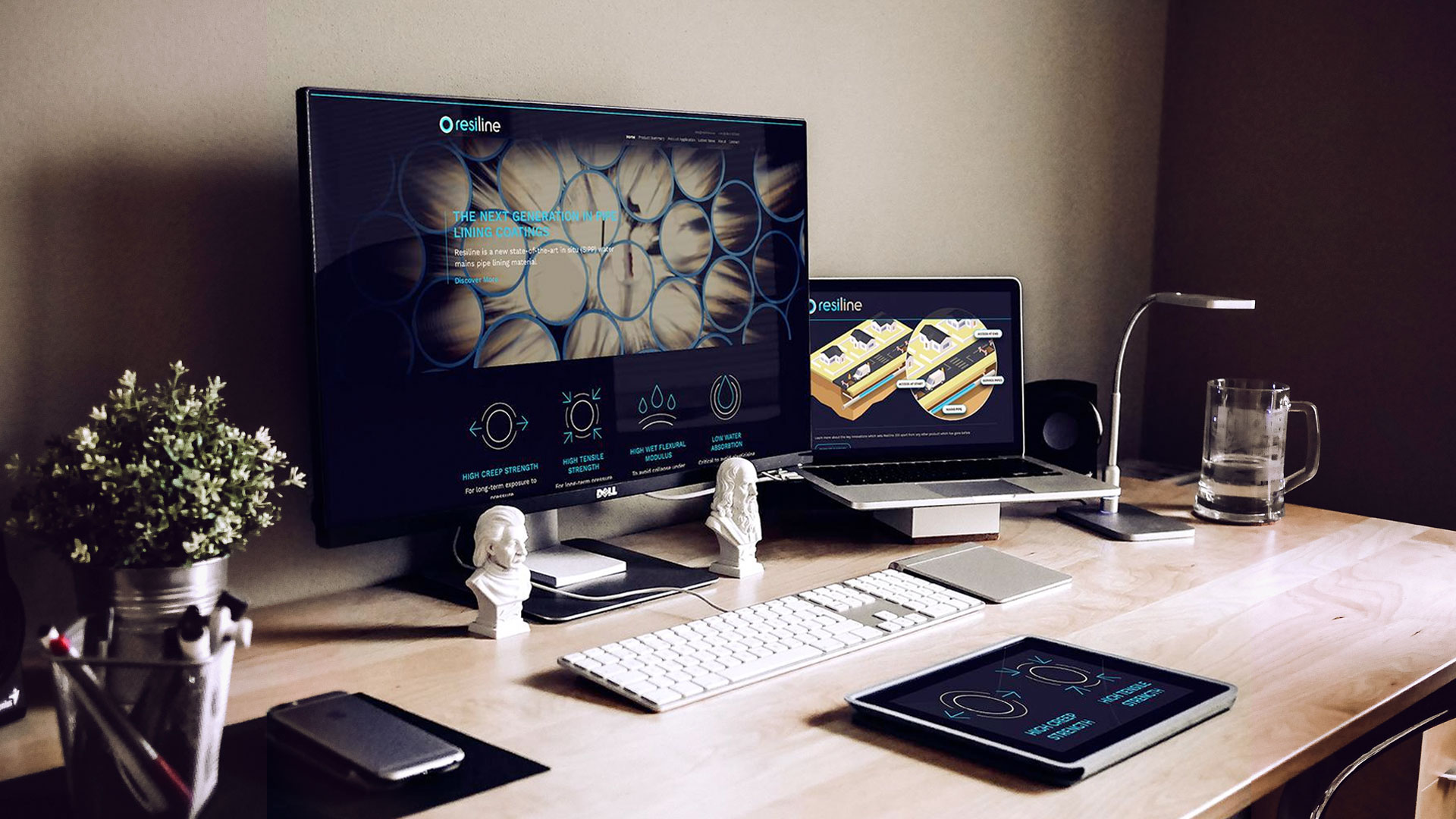 Launching the Resiline Website
Mar 21, 2020
Resiline is a new state-of-the-art water mains pipe lining material and the company needed an impactful website to launch their product to a global market.
Peter Hinton Design was chosen to provide web design and development services, working closely with the team at Big Bamboo Agency who provided strategy and copywriting.
The website has been extremely well received both by Resiline and the industry, shortly after the launch I received some feedback; "I was talking to one of our potential contractors and he congratulated me on the excellence of the Resiline website. His comments were that the website is better than anything [they have seen] produced and he is most impressed."
You can check out the website on resiline.co.uk.