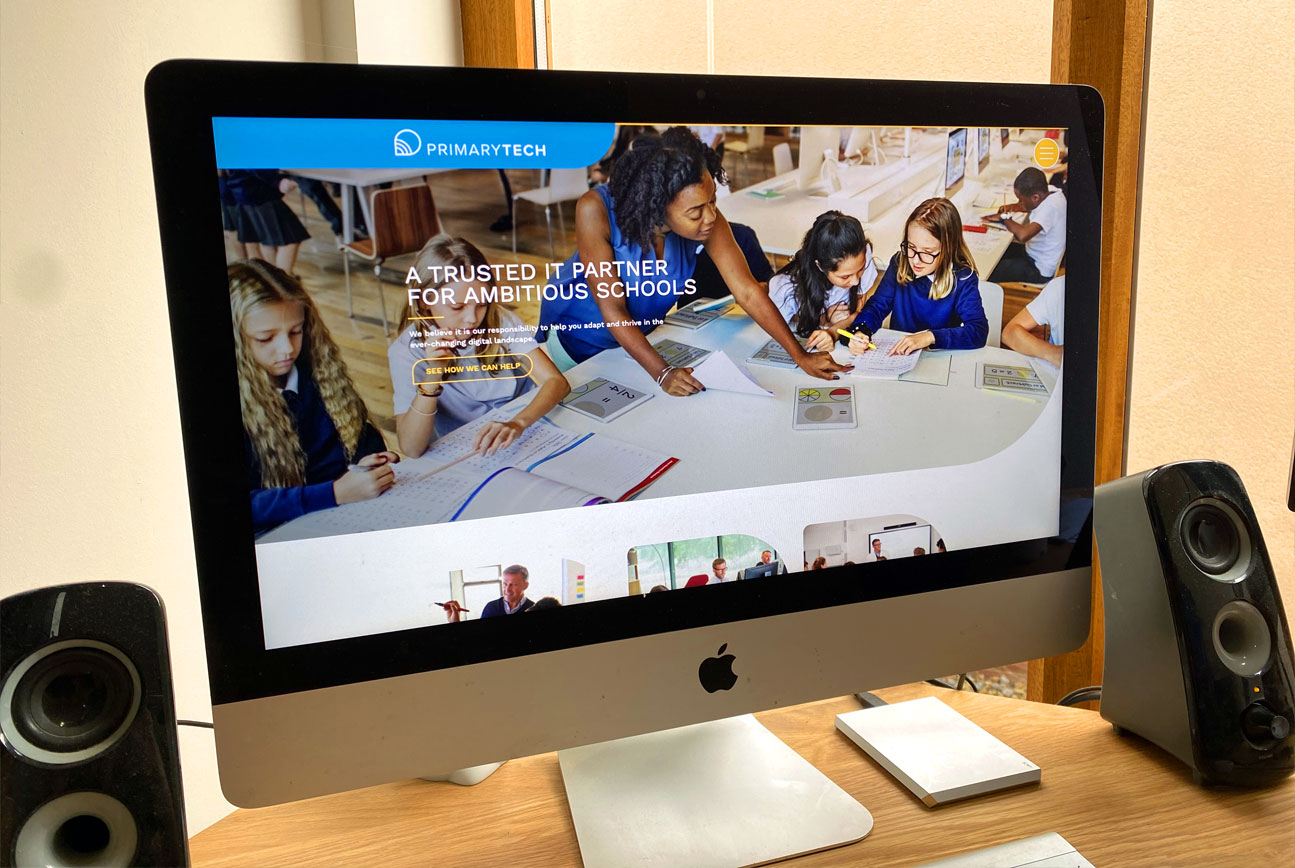 Launching the new PrimaryTech website
Oct 26, 2020
Peter Hinton Design is proud to have been involved in a collaboration with the teams at both PrimaryTech and Clear Summit to deliver an extensive redesign of the PrimaryTech website.
The new website provides an evolution of the PrimaryTech brand, messaging, user-experience, and online presence as the company continues to grow in the ever-changing IT landscape. A core focus of the website was to effectively and clearly communicate PrimaryTech's wide range of solutions, services, and expertise to their potential client-base.
Nicola Eddington, Head of Marketing said "The new PrimaryTech website delivers exactly what we needed as we continue to improve our service offerings, providing the best IT services and support to the education sector. It also acts as the hub of our marketing campaigns allowing us to quickly and easily add new content of interest to our client-base."
You can check out the new PrimaryTech website by visiting primarytech.co.uk
If you're looking for support with your branding, website, or you want to discuss a creative/digital project please get in touch.