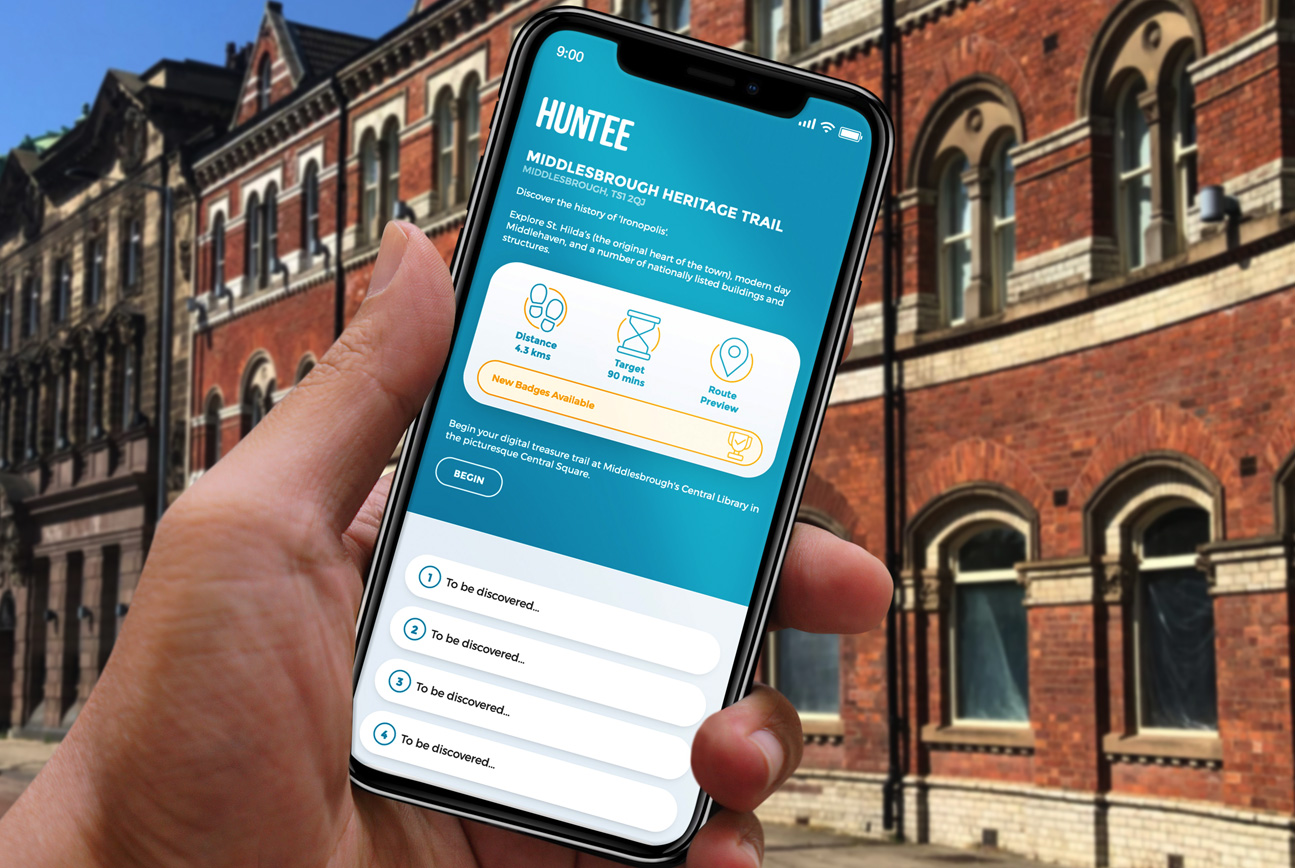 Huntee featured in Teesside Live
Mar 01, 2021
The free website/app designed and developed by Peter Hinton Design has been featured in Teesside Live, the leading news outlet covering the Teesside area.
Huntee provides digital treasure hunts that are free to play on any smartphone, in the form of an easy-to-use app. Each trail can be enjoyed by anyone. from adventurous individuals, to groups of friends and families who like to head out and explore.
Aside from an overview of What Hunee offers the article selected a few kind words from those who've played a Huntee treasure trail:
"Just completed the Tees Barrage and Maze Park hunt," another added. "I thoroughly enjoyed it and can't wait to try another one." "Even my fussy six year old loved it," one mum added, "struggling to decide which one to do next."
You can discover more about Huntee via www.myhuntee.com or you read the full article.