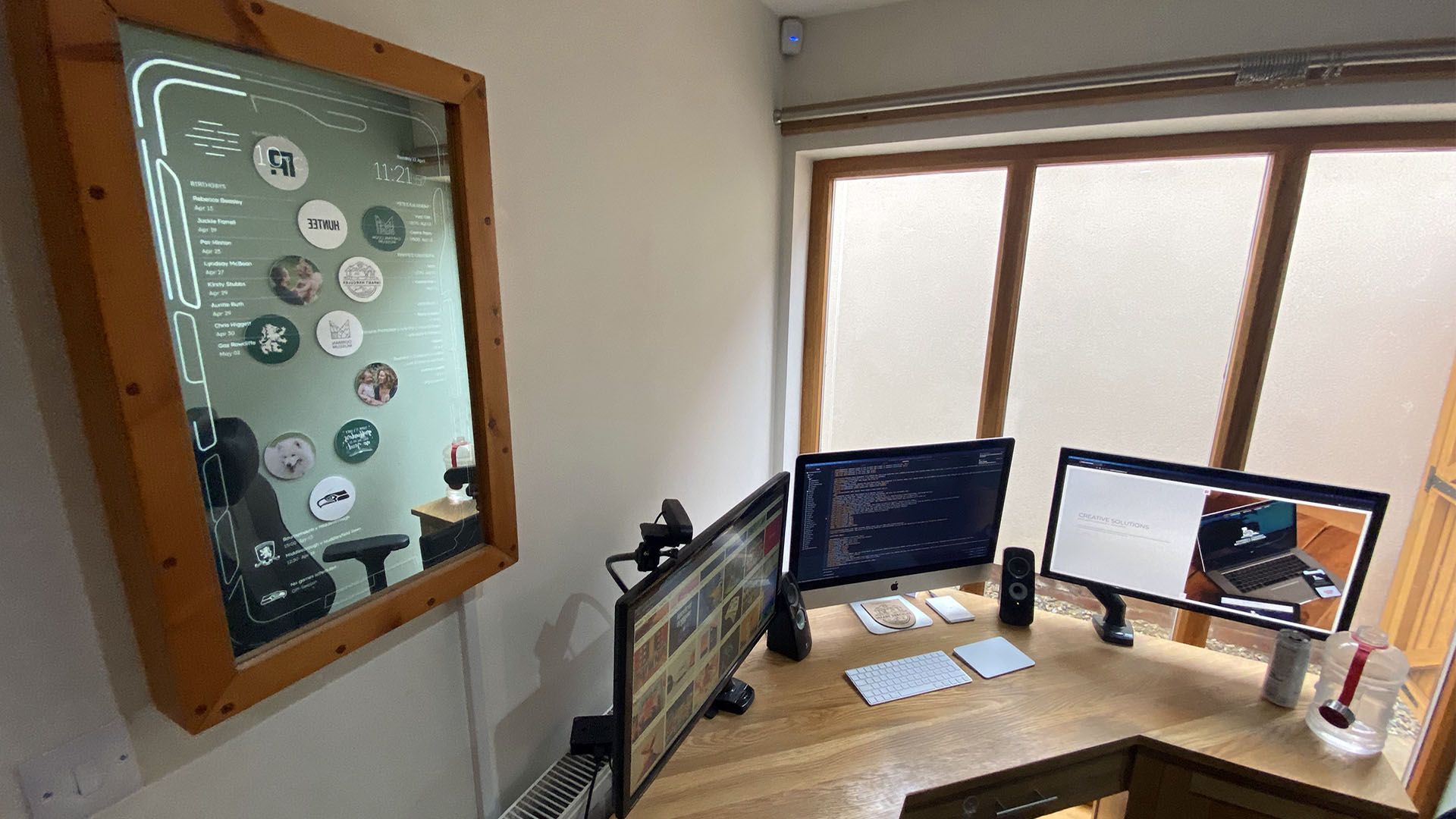 Digital Mirror 2022
Apr 12, 2022
Earlier this year I bought a Apple Watch series 7. One of the new faces inspired a redesign of the digital mirror I have on my office wall.
I originally created the 'Magic Mirror' back in 2019, and after several upgrades, tweaks, refinements, and a house move it was long-past time to give the entire design an overhaul.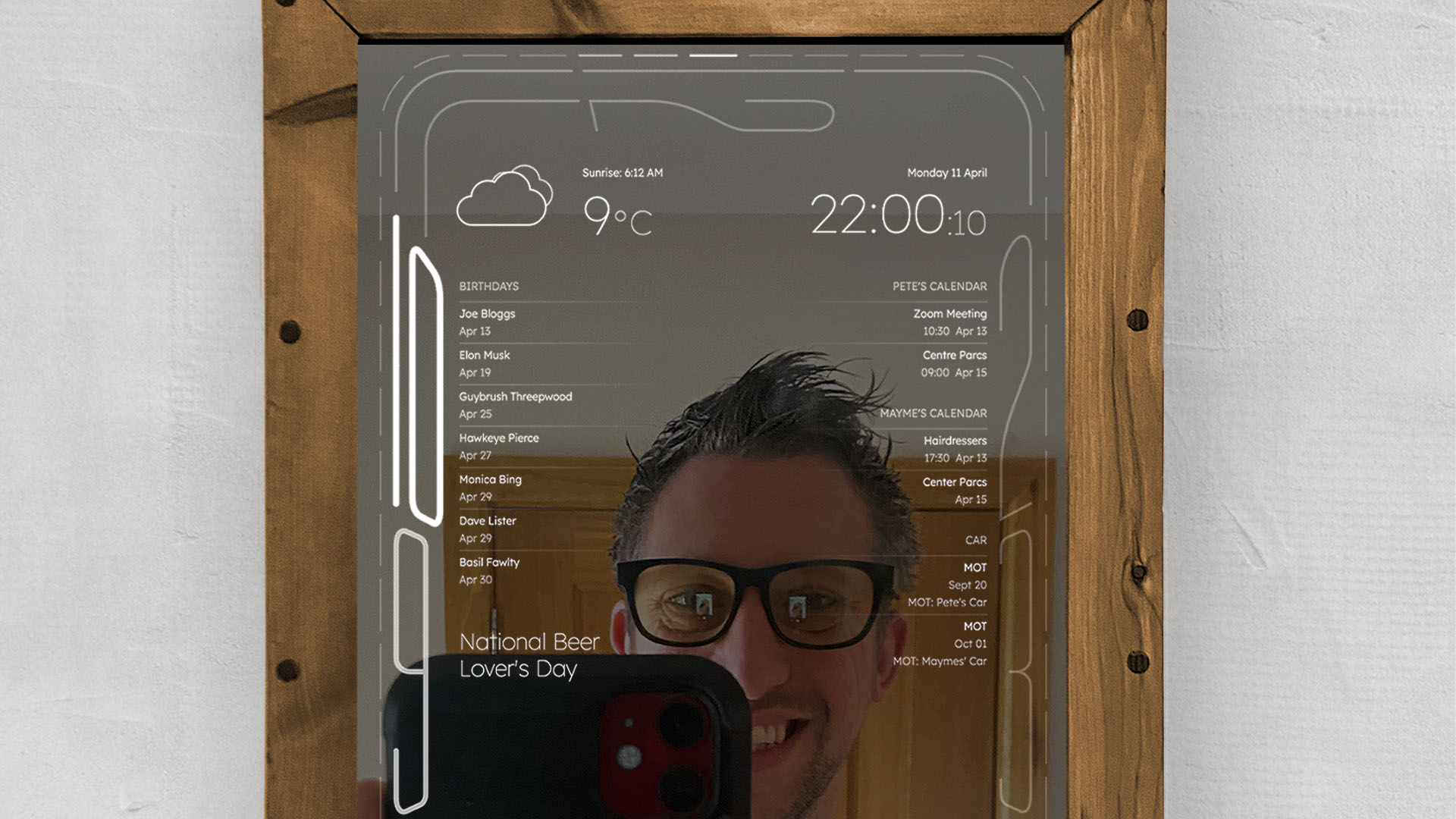 If you're wondering how it all works; a Raspberry Pi with a Chromium Kiosk is used to power the UI/UX. A HD monitor concealed behind a two-way mirror and housed in a wooden frame completes the piece.
For more information, photos, and videos you can check out the portfolio piece on my Behance page.