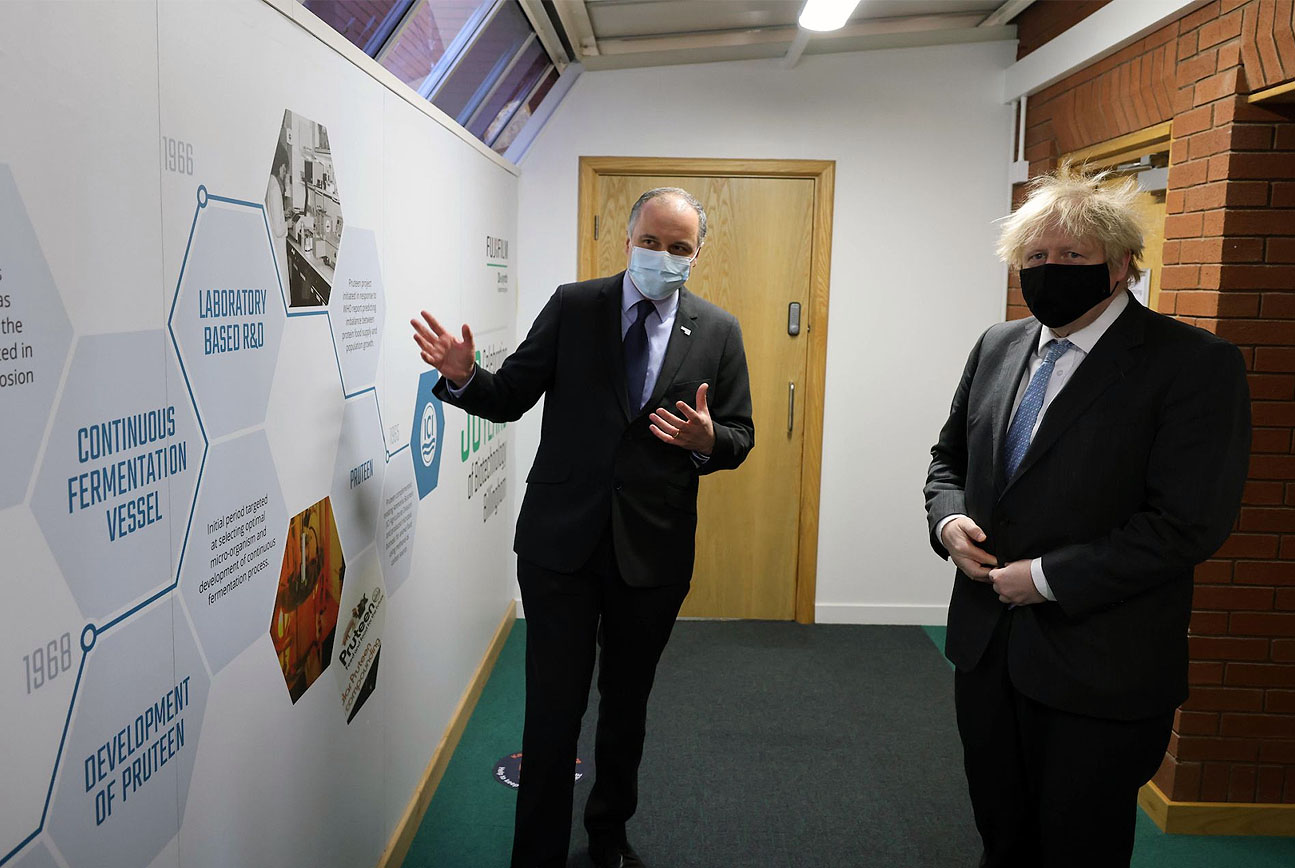 Boris Johnson Visits FujiFilm Timeline
Mar 08, 2021
Boris Johnson visits the biotechnology timeline by Peter Hinton Design at FujiFilm Diosynth, Billingham.
A few years ago I created a forty-metre timeline for FujiFilm to showcase fifty years of biotech history at their Billingham site; from ICI, Zeneca, AstraZeneca, Merch, and now FujiFuilm Diosynth.
As a Covid19 vaccine is being produced on-site the Prime Minister visited FujiFilm last month and was photographed with the CEO at the start of the timeline wall.
The timeline wall is displayed along the long corridor behind the sites reception, meaning all on-site visitors can get an introduction to the accomplishments of the site.
Huge shout out to Steven McDonald Photography for working on the timeline with me, photographing hundreds of biotech artefacts that are proudly featured throughout the timeline – I should also add he's not responsible for any of these press photos, he would undoubtedly have done a far better job than these.
To find out more about the project, and about the Prime Ministers visit to FujiFilm Diosynth you can visit the project case study or the FujiFilm Diosynth LinkedIn Post