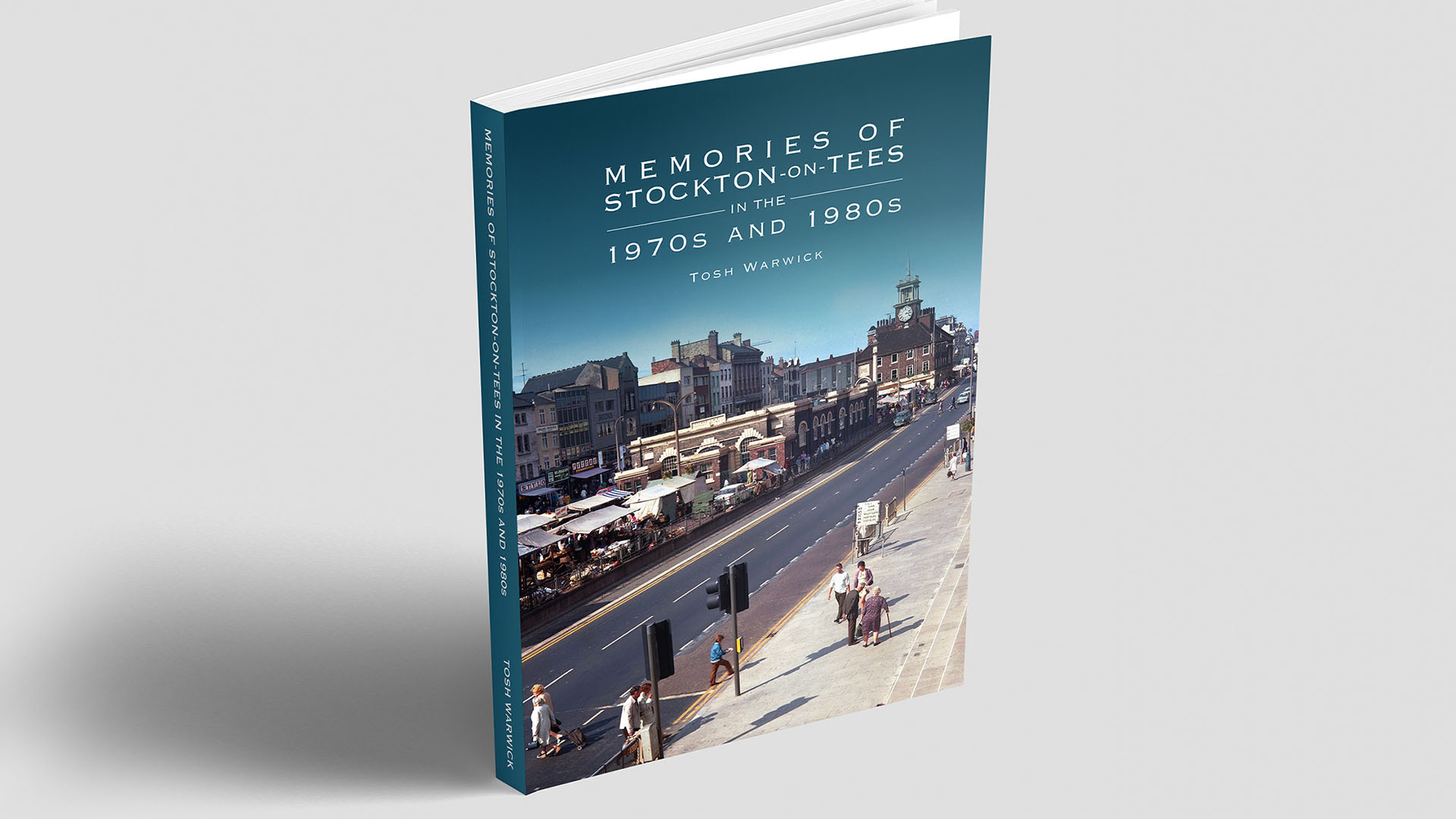 Book design recapturing memories of a much-loved decade
Dec 15, 2021
In December 2021 Dr Tosh Warwick of Heritage Unlocked released his latest book, Memories of Stockton-on-Tees in the 1970's and 1980's, a nostalgic trip down memory lane for residents of the Teesside town.
This is the second book I've worked on with Heritage Unlocked, following on from 2020's popular Memories of Stockton-on-Tees in the 1970's and 1980's. Particular attention was paid to the overall branding and approach while expanding Tosh's 'Memories of…' series. Inside the book a key focus was on maximising the photography whilst maintaining consistency and structure.
Following the publicatication of the book Tosh was kind enough to state "Brilliant work again, so pleased to have you on board. Over the moon with the book. People are so impressed by it, the feedback has been incredible."
The early customer feedback on the book has been great to see, my favourite comment so far has been; "The book was received today and although intended to wait for Christmas couldn't wait to give it to my Mam she is thrilled to pieces. Thank you again… it's important to share positive feedback sometimes people are quick to complain, so I try to remember to compliment wherever it's due. Mum loves looking back so it's something special to her and you've really made her look back with fond memories."
Tosh's latest book is a testament to his ability to effectively combine history, memories, and nostalgia into much-loved publications that can capture the heart of a region.
You can find Memories of Stockton-on-Tees in the 1970's and 1980's, along with other publications on the Heritage Unlocked website.