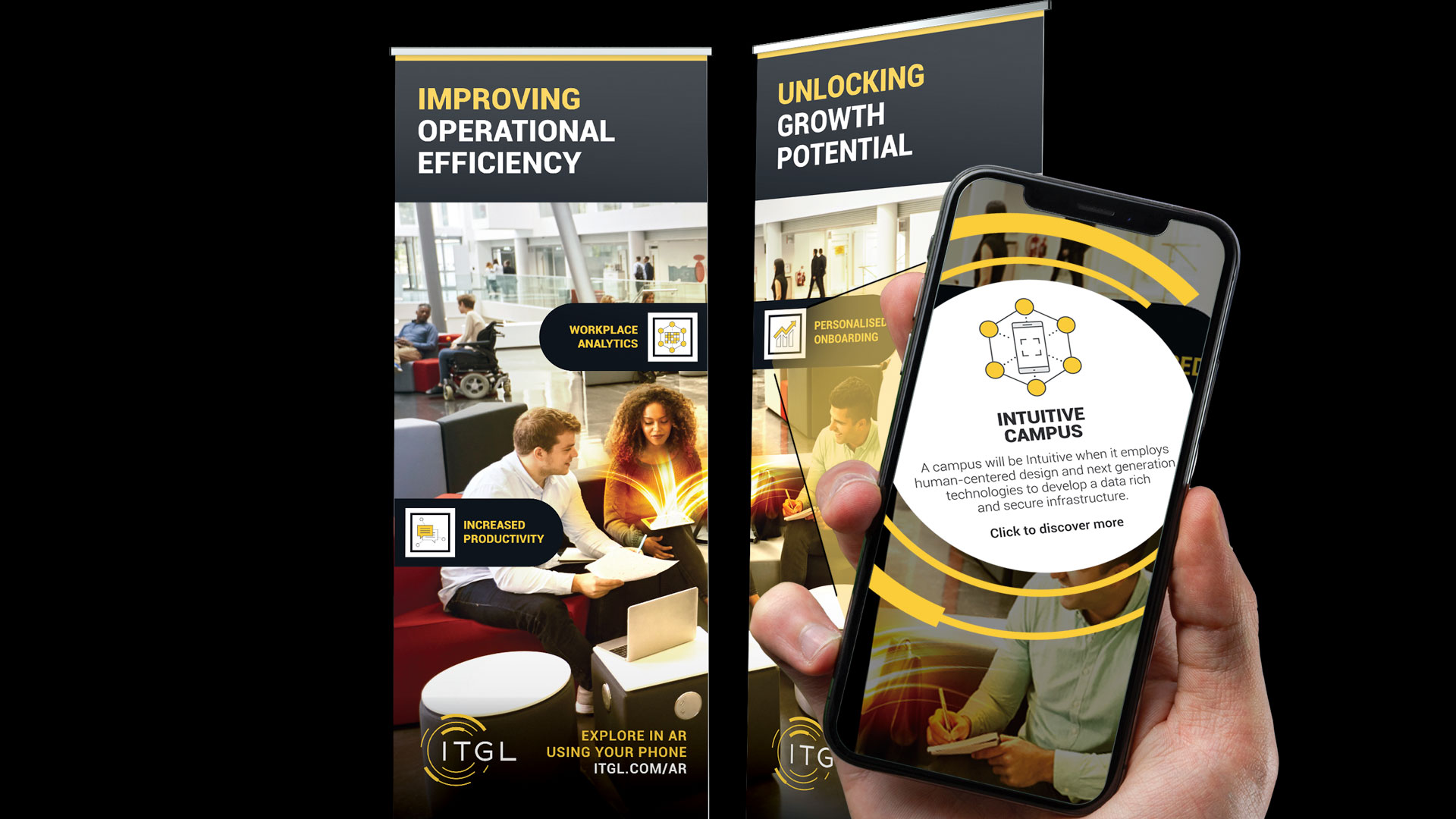 Augmented Reality Exhibition Stand
Oct 22, 2019
To help the ITGL team make a strong impact at the HE Conference 2019 Peter Hinton Design designed and developed an interactive exhibition stand and marketing campaign allowing potential customers to explore the ITGL service offering using Augmented Reality (AR).
The website-based AR experience (no app downloads, fast loading speed, and no typing required) provided an engaging campaign that successfully bridged both print and digital mediums. Visitors were able to use their own mobile devices to scan exhibition-banners, brochure ads, and business cards to engage with the campaign without the usual conference-conern of being pressured by a salesperson.
Beyond the initial 'wow factor' ITGL also benefitted from key campaign statistics and analytics such as number of visitors, a count of each element scanned, time-at-stand, and many more.
Visitors to the exhibition stand shared positive feedback to the ITGL team including "using AR really puts you in the shoes of the student", and "this is how yound adults want to access information". You can watch a video of the system in use the the ITGL LinkedIn page.
If you'd like to discover more about the potential of web-based augmented reality and how it can help your business please get in touch.